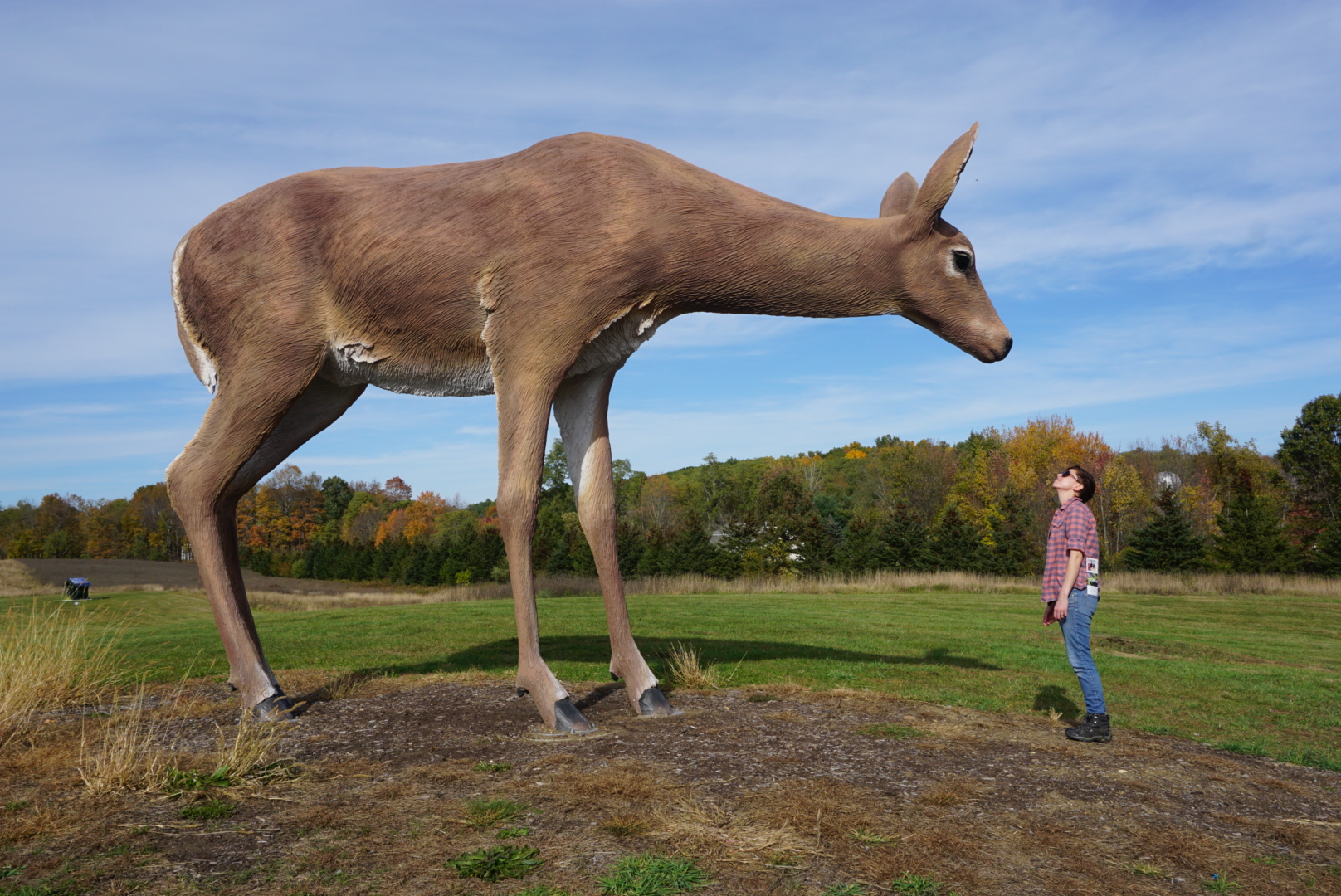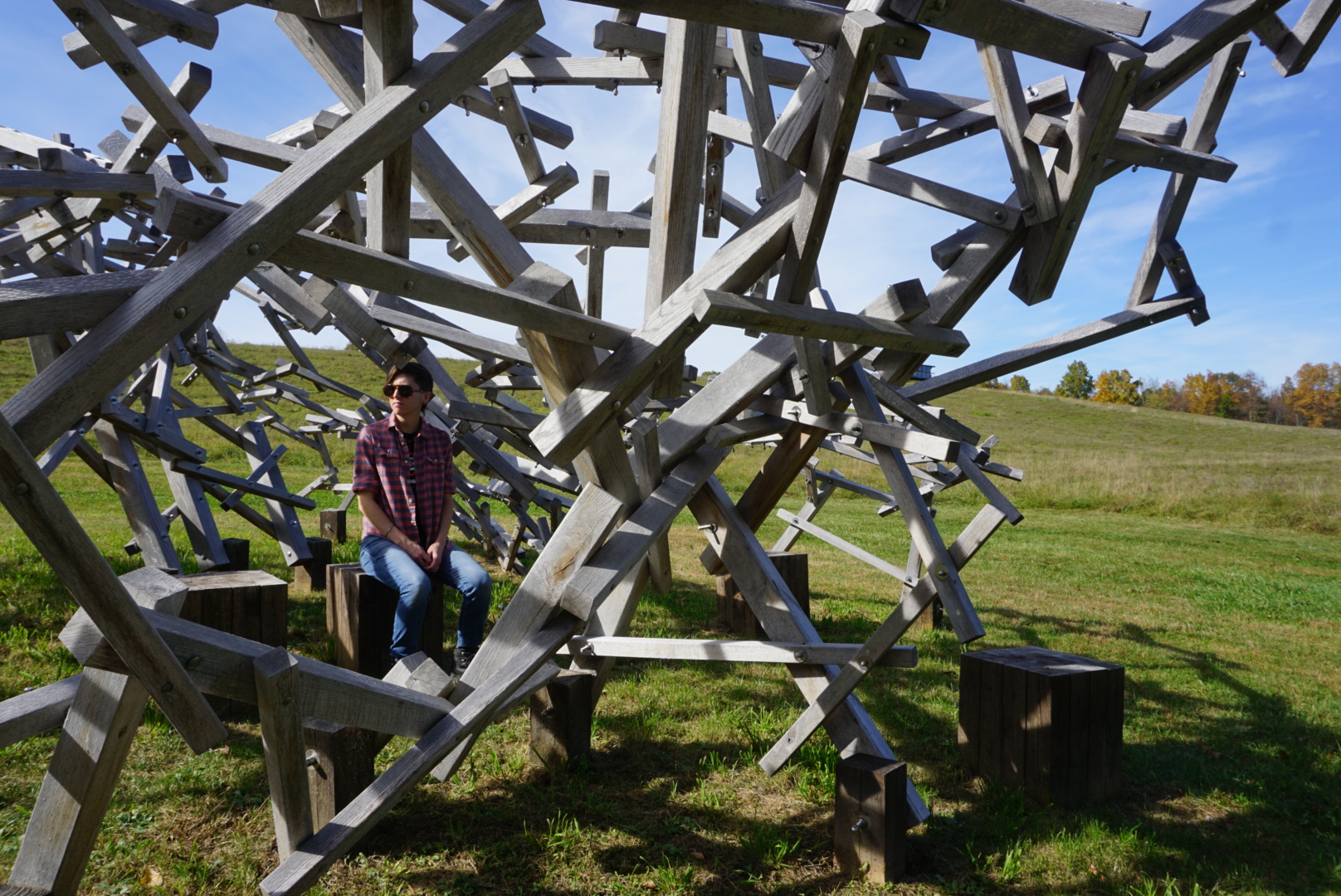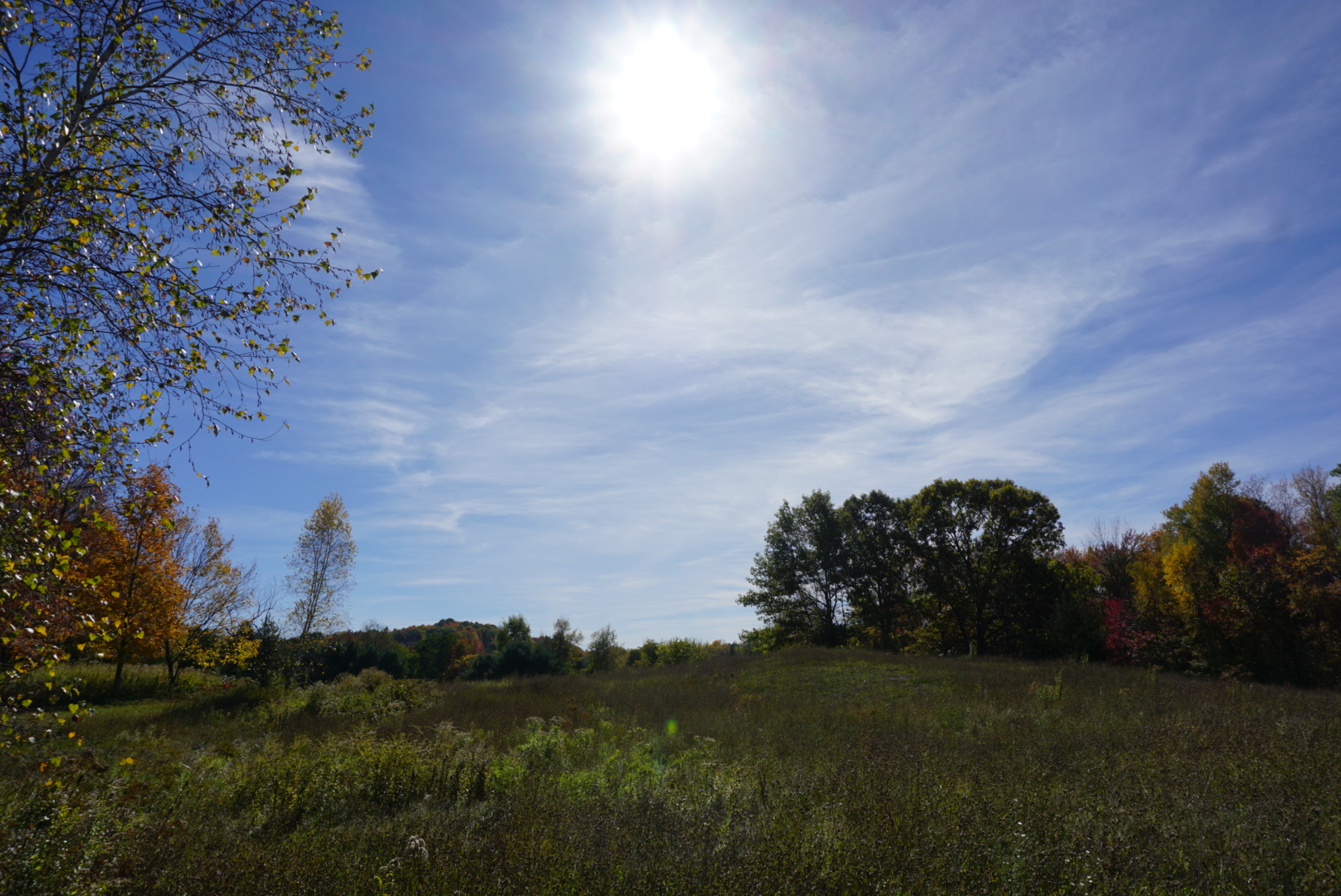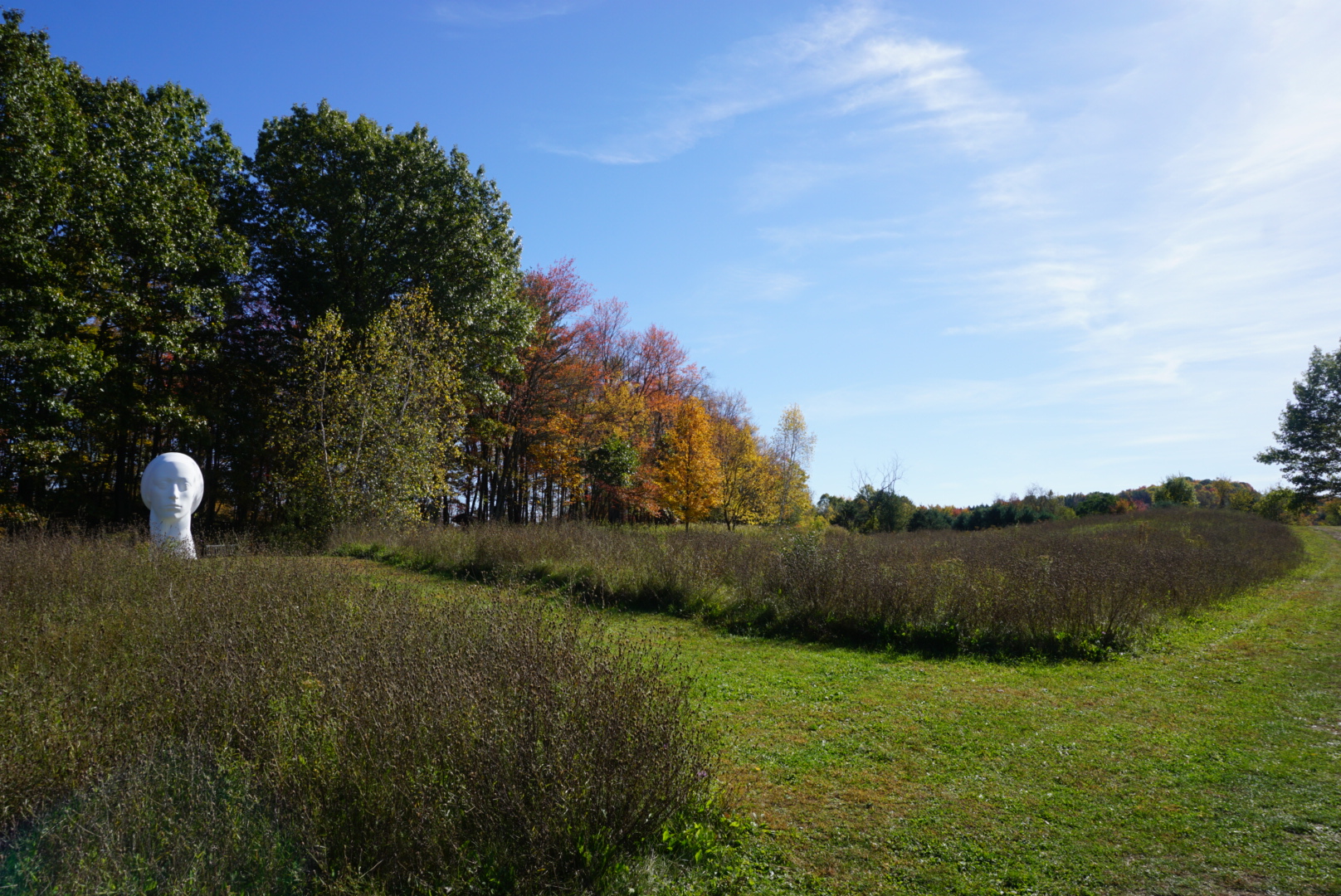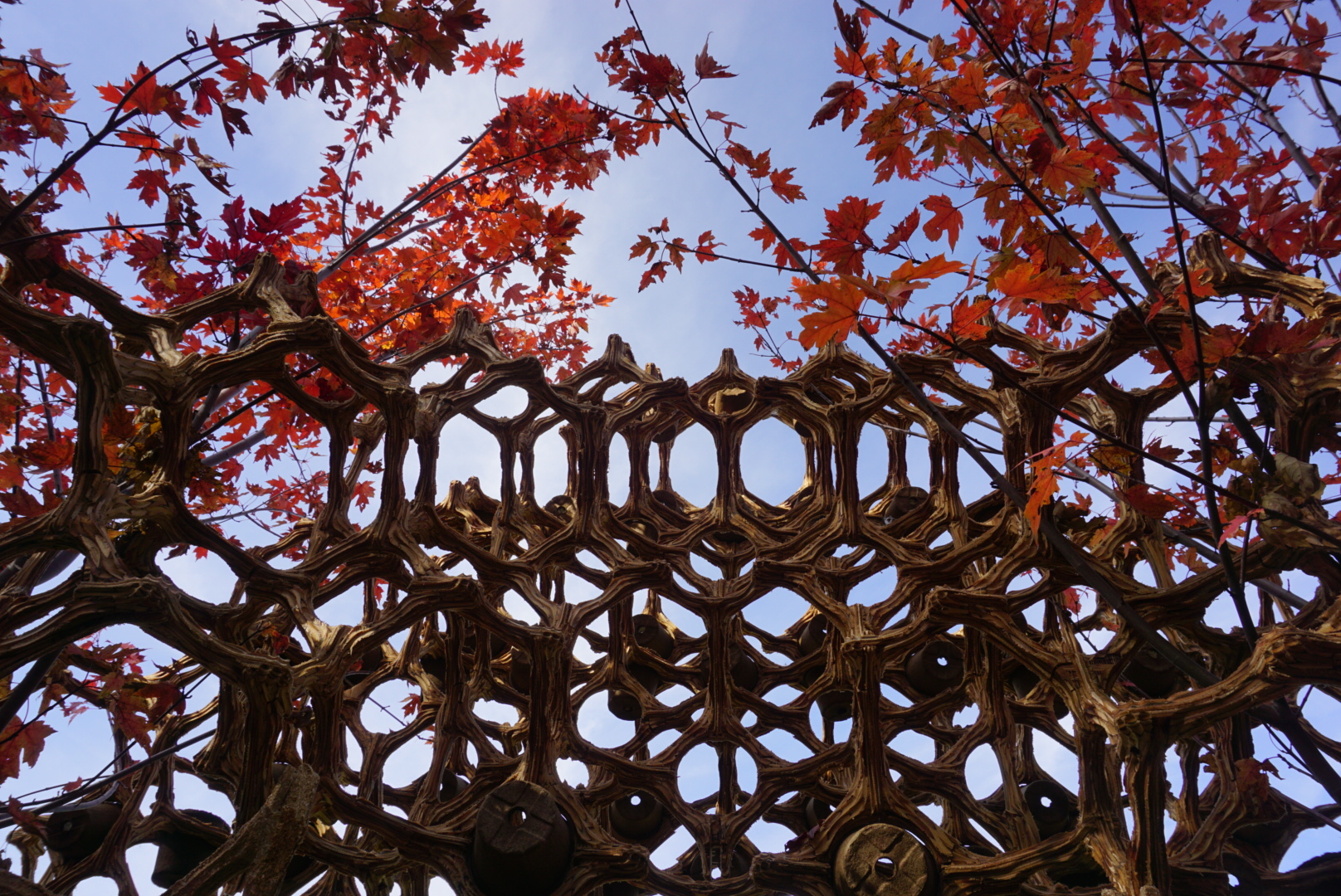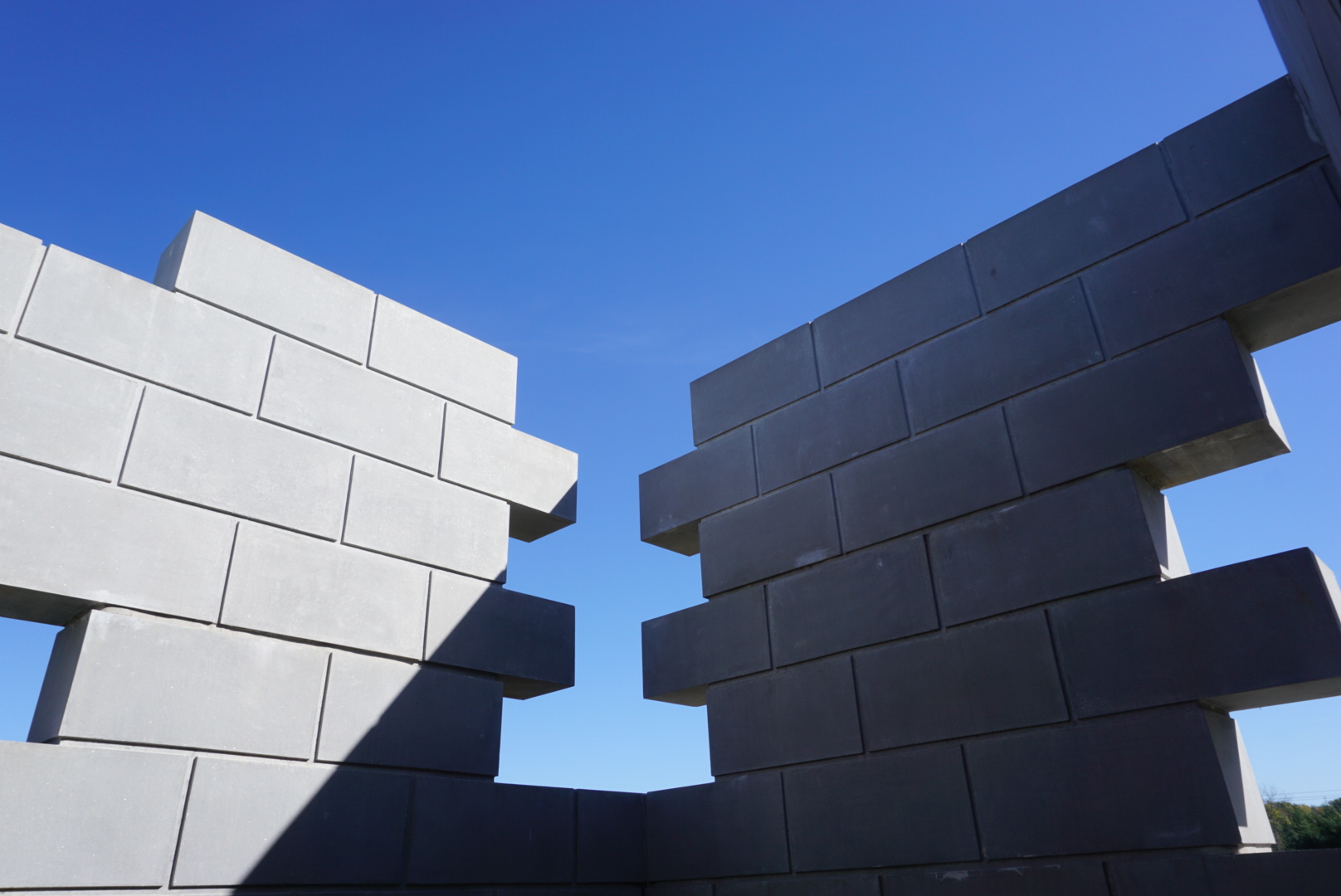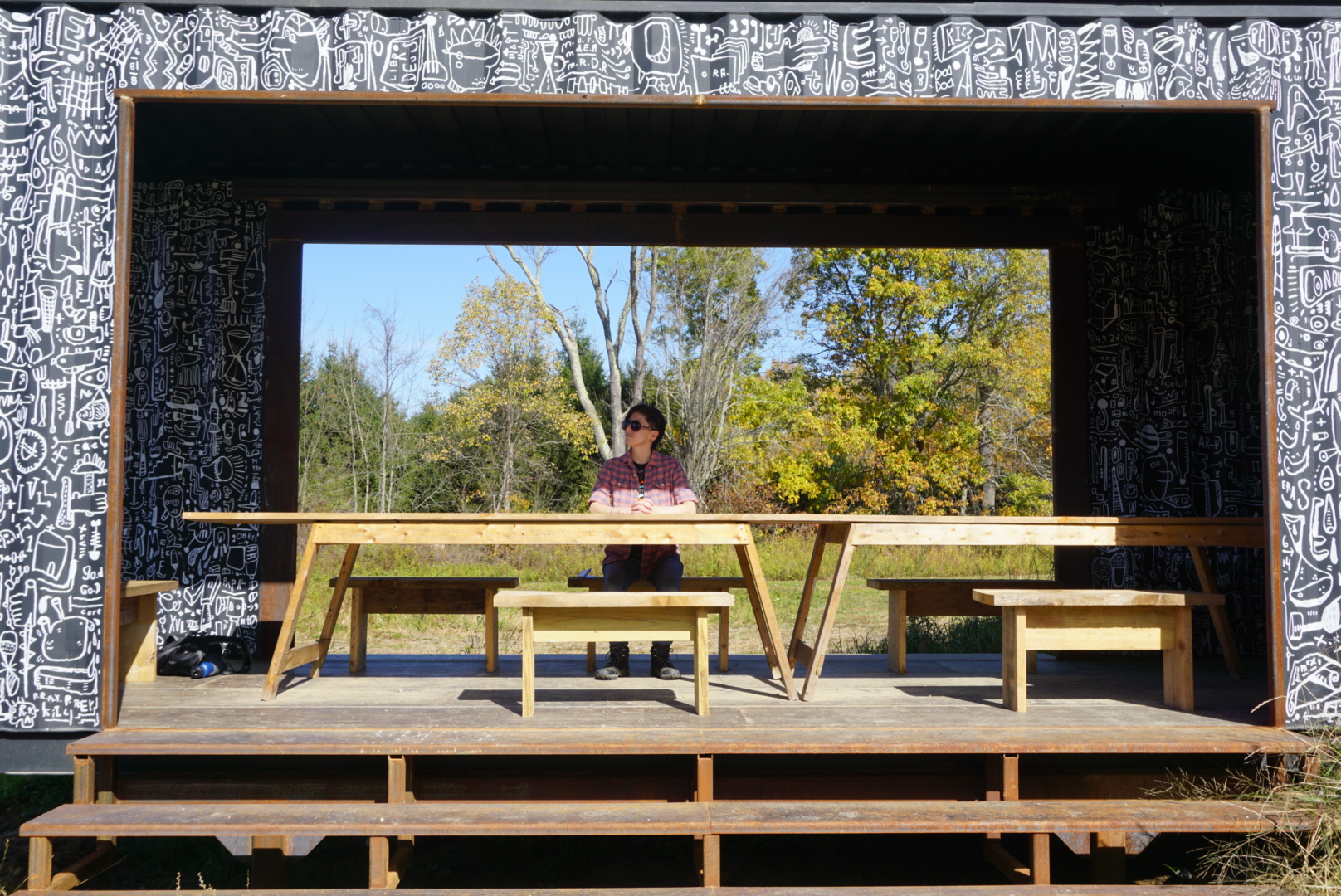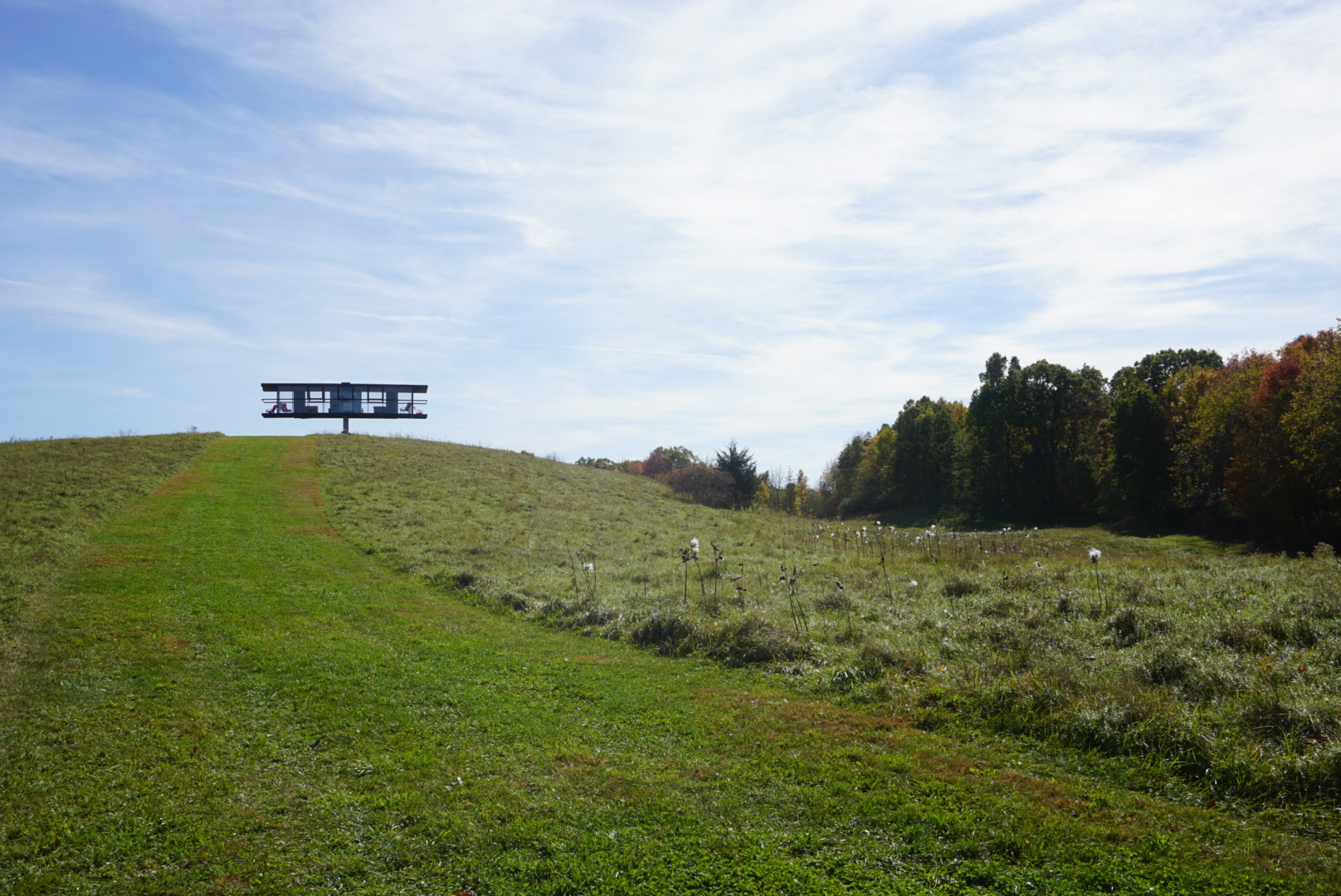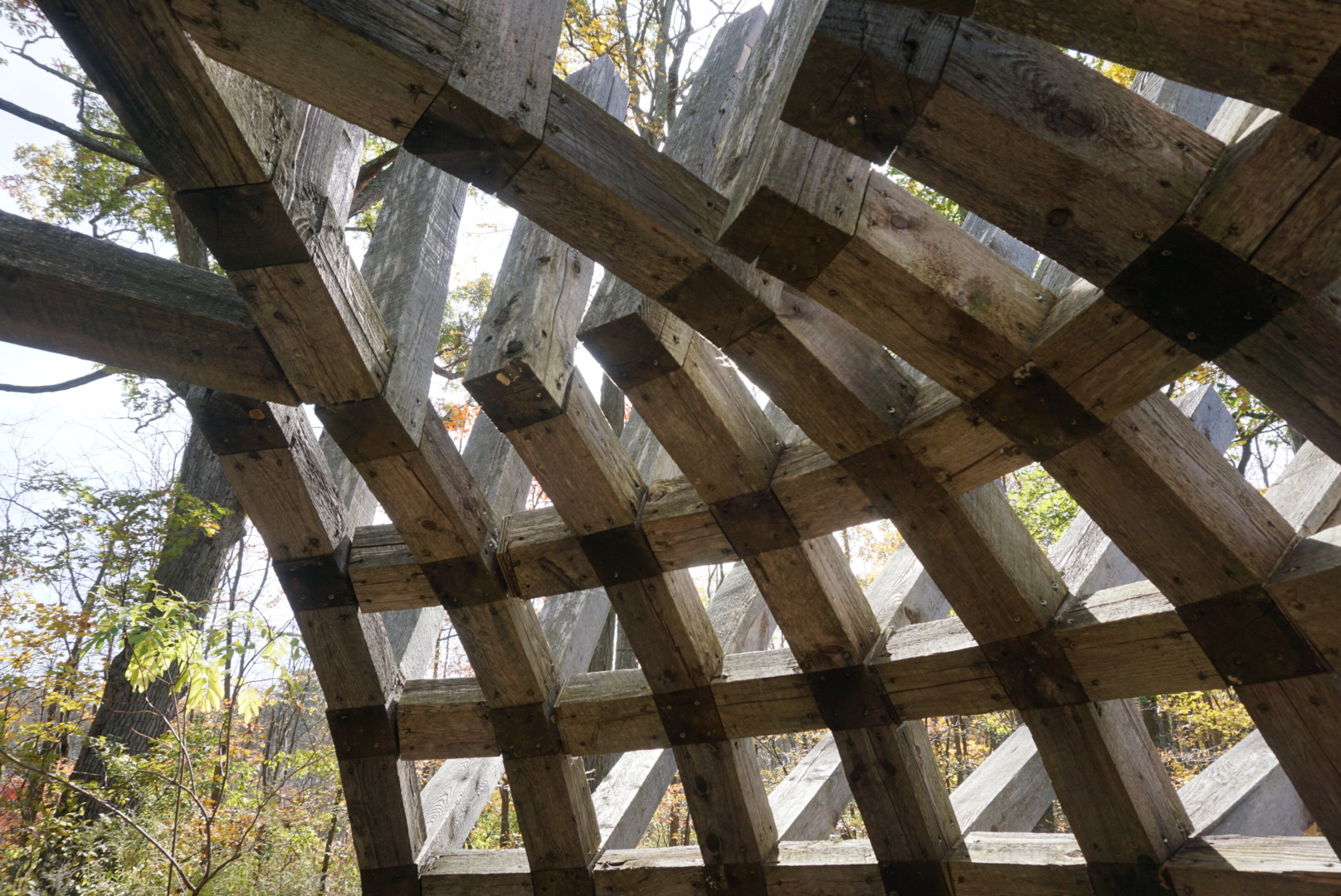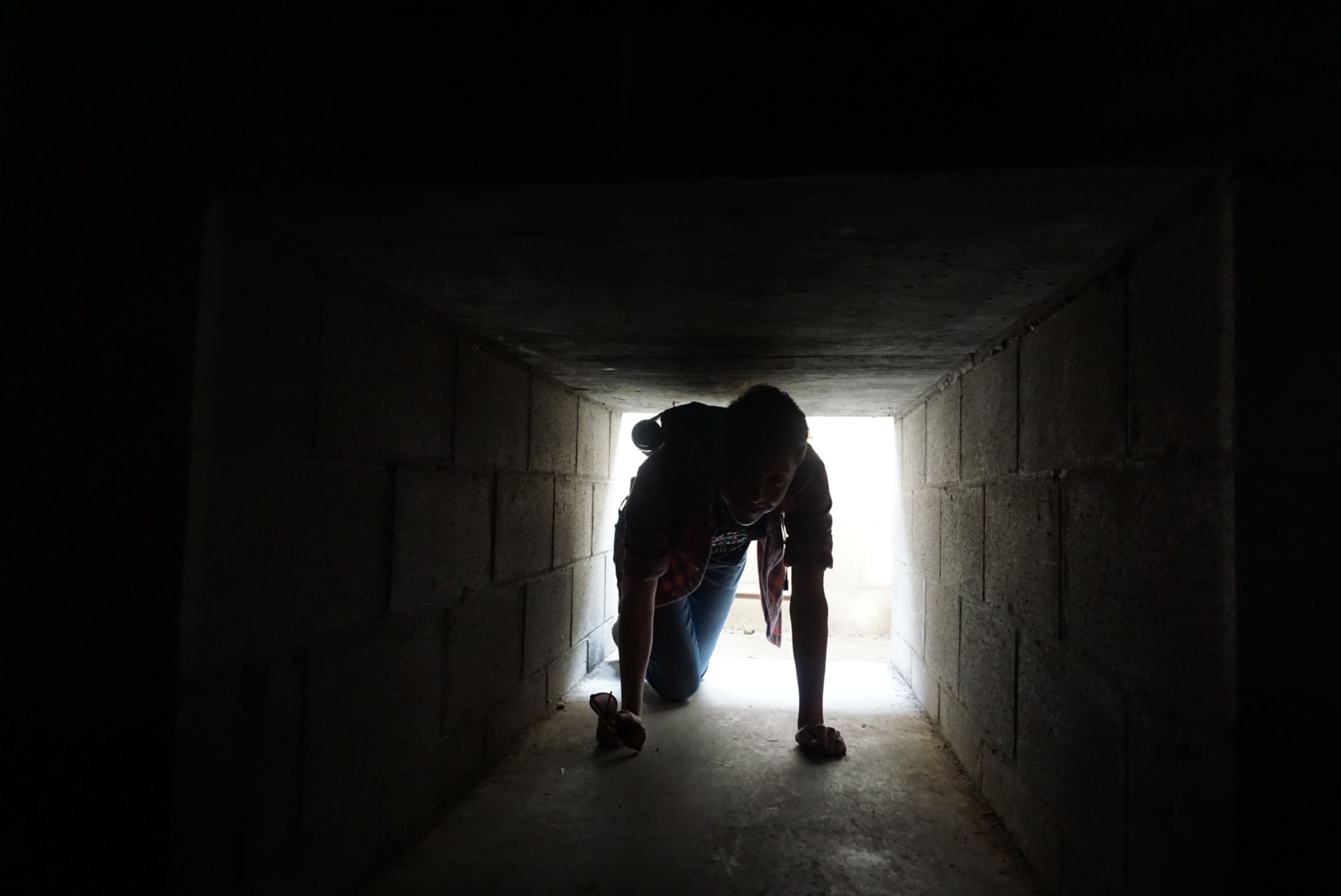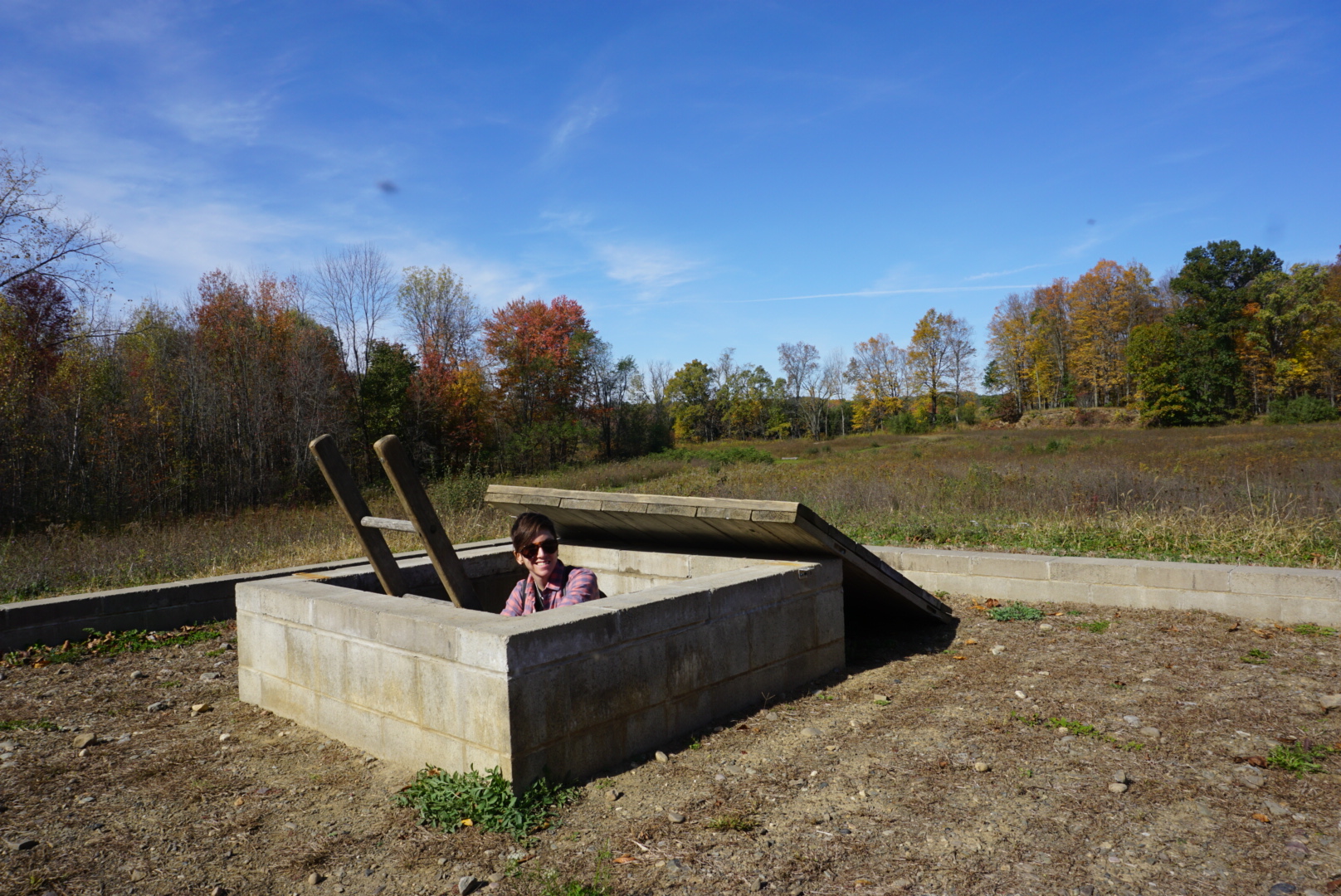 This past weekend, instead of driving over an hour to the amazing but likely very crowded Storm King Art Center, my partner and I decided instead to head northbound, to the lesser known Omi Sculpture Park in Ghent, NY. After a 40 minute drive dotted with foliage on lovely country roads, we were pleasantly surprised to be greeted by a sculpture of a beautiful, massive, incredibly life-like deer just peering out at us over Route 22. We entered the visitor center and were immediately greeted by friendly volunteers, who showed us the way.
The Omi park itself features over 60 acres of wide open fields (and some wooded areas as well) filled with immersive, large-scale sculptural and architectural pieces, and we thoroughly enjoyed walking around the place on this unseasonably warm and sunny day. I particularly enjoyed photographing the pieces, admiring how the light and shadows from the sun interacted with the pieces, and capturing my partner in creative, artistic poses.
Perhaps the most entertaining experience of our visit to Omi was a trip down underground through Alice Aycock's sculpture, A Simple Network of Underground Wells and Tunnels. I do wish Omi had supplied some knee pads as crawling through concrete tunnels (and down rickety ladders to reach the underground) is definitely not for the faint of heart or one with bad knees. That said, the experience of hearing our voices echo to each other underneath the ground was definitely a memorable one.
After our visit to Omi, we checked out the eleven days new Olde York Farm Distillery & Cooperage Tasting Room in Claverack (15 minutes from Hudson, NY) where we tasted and fell in love with the delicious Smoked Maple Bourbon. We also tasted the Cacao Maple Vodka which, surprisingly, had a legitimate chocolate finish that didn't taste as strange as it sounded. (In fact was pretty darn good.) I didn't know what a cooperage was so I inquired within, and the owners explained that they make all their own barrels rather than sourcing them. For those who are unfamiliar, when making alcohol, barrels are used to age your favorite spirits for various lengths of time, depending on the desired result, and different types of wood will produce different flavors. The co-owner, Sophie, said the cooperage started as her father's hobby, and over time became a real business for them. Pretty cool! (I love these kinds of entrepreneurship stories.) In addition to the tasting, they also give tours of the distillery and the cooperage, which Event Atlas will gladly put together for you!